Born from the 2021 UN Food Systems Summit (UNFSS), the Coalition of Action 4 Soil Health (CA4SH), the Agroecology Coalition, the Coalition of Action on Healthy Diets from Sustainable FS for Children and All (HDSFS), and the  Food is Never Waste Coalition share a common goal; to transform food systems through holistic approaches that benefit people and the planet. 
Coming full circle, the four sister Coalitions of Action joined forces to co-host a side event at the UNFSS Stocktaking Moment (STM) in Rome, Italy. The STM, which is being held from 24-26 July 2023, is the first of its kind, following up with Member States as they work toward transforming food systems in their unique contexts and sharing contributions made within and between countries toward global food security. 
The objectives of the session were twofold: 
To better understand the linkages between healthy soil and healthy food and the role of agroecological approaches and bio-circular economy in producing food that is healthy for both the people and the planet.  
To inspire actors to take aligned actions, strategies, and policies that embrace integrated approaches and leverage synergies. 
Moderators Oliver Oliveros, Coordinator of the Agroecology Coalition, and Dr Nancy Aburto, Deputy Director of the Food and Nutrition Division (ESN) of the Food and Agriculture Organization (FAO), stressed the pivotal point we are at, globally, where over one-third of the Earth's surface is degraded, limiting ecosystems' ability to produce healthy and nutritious food. Understanding the linkages between health, nutrition, and environmental sustainability is key to harnessing opportunities for collaboration and knowledge generation to attract investments in agroecology, soil, nature, and people to transform food systems.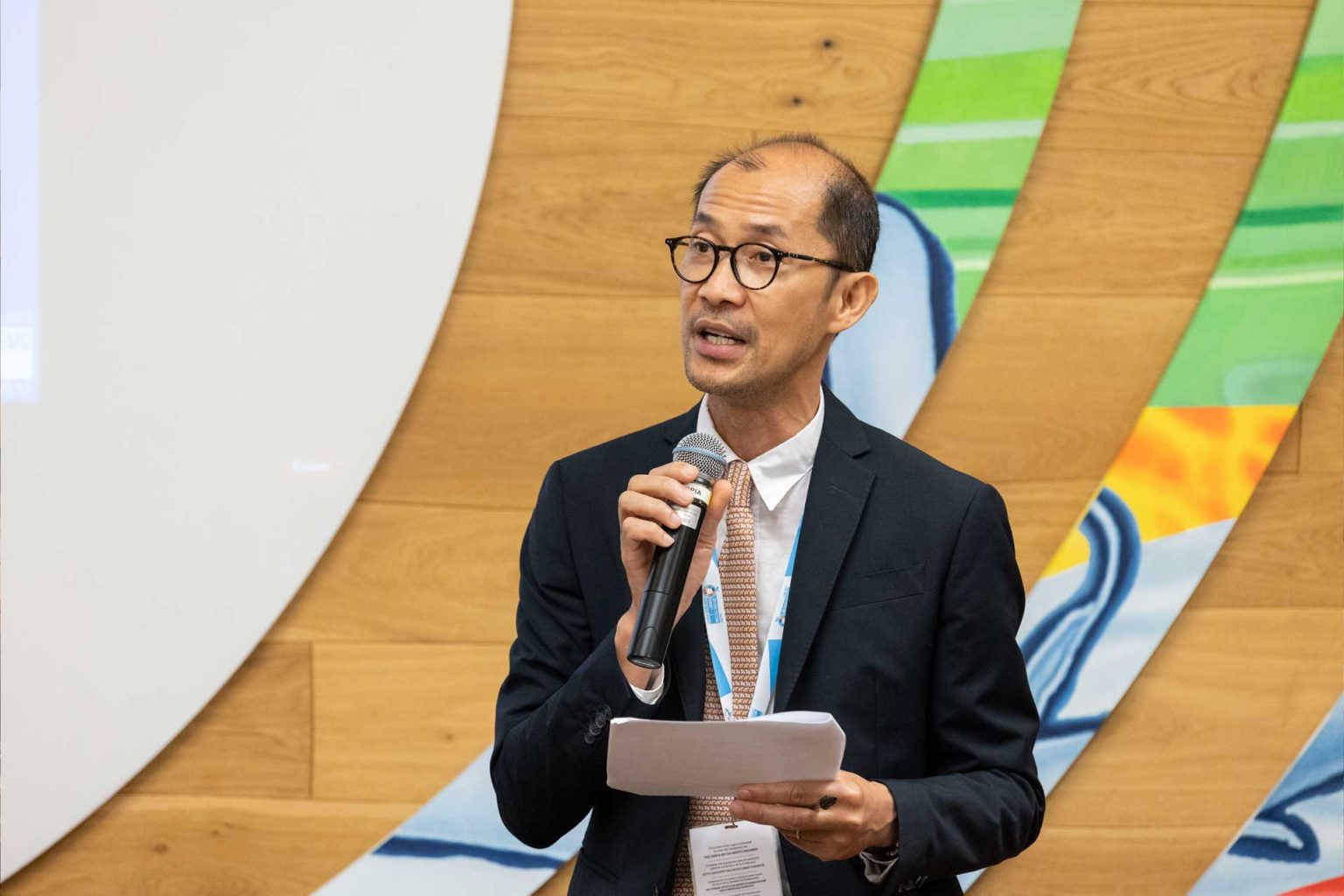 Agroecology, Soil and Healthy Diets: What's the link? 
Phrang Roy, Coordinator of the Indigenous Partnership for Agrobiodiversity and Food Sovereignty, opened the session presentations by underscoring the powerful and symbiotic relationship between indigenous people, land, and food. Mr Roy shared a personal story from his home, a matriarchal indigenous community in India, where women would spread the ashes from their cooking fires to nourish the soil of their crops. Mr Roy connected this act of giving nourishment back to the plants that provide food to indigenous communities with the approaches of the Coalitions of Action that co-organized the event. He called for new and  transformative partnerships to support indigenous food systems workers and research and knowledge frameworks co-created with indigenous peoples that create an enabling environment for food systems transformation.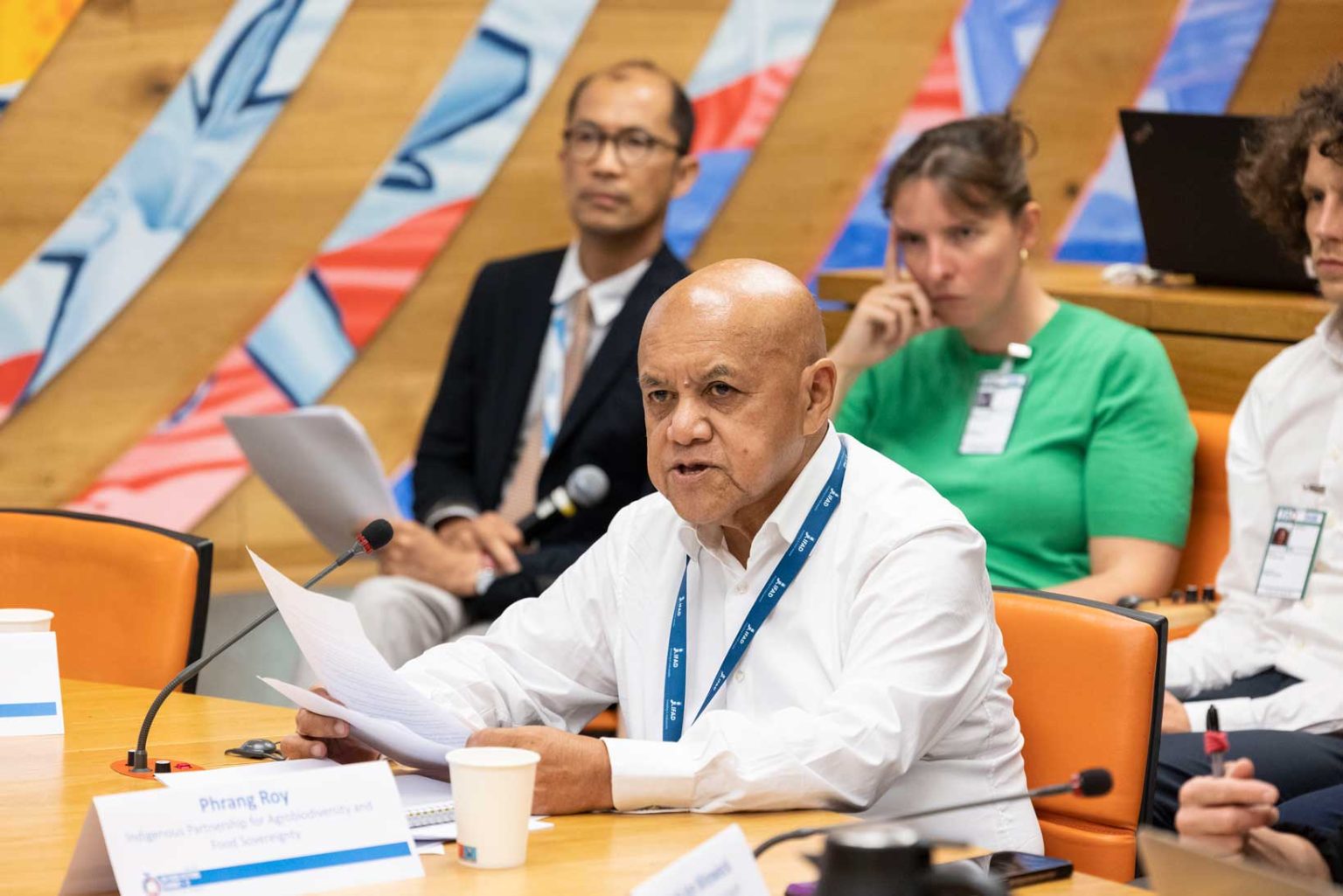 Outlining the interconnection between biodiversity, climate, and nutrition, and why it is important to understand this nexus to address transformation, Dr Patrizia Fracassi, Senior Nutrition and Food Systems Officer at FAO, discussed the potential for agroecological approaches to connect the dots. She demonstrated through the FAO theory of change for agroecology, that if biodiversity is promoted through agroecological, people-centered approaches, then a wider range of systems will be incentivized and more food will be available throughout the year. Zooming in on just one example, she showed that grasslands, which comprise 25% of land cover and are mostly used for livestock grazing, can be transformed into a symbiotic system between plants, animals, humans, and the environment to help combat soil erosion and promote biodiversity. She pointed to the role that corporations and consumers play in driving and shaping food systems practices and called for linkages at the policy level between sustainable systems and the food we eat. 
Responding to the presentations, CA4SH co-lead Dr Leigh Ann Winowiecki explained that soil is the foundation of this transformation, literally providing the nutrients we need to the food that grows in it, and contributing to climate change adaptation and mitigation. She presented the CA4SH flagship initiative, the Soil Health Resolution, its goals and calls to action and the importance of putting farmers first in transformation agendas. Building on this, Berry Martin, Chairman of the Board of Directors of Rabobank and member of the Food is Never Waste Coalition, described the social and economic impact of food waste. "If we valued nature, we would respect it enough to not throw it away," he said, reminding listeners that there are real ecosystems at work to produce our food, calling on more meaningful connections with nature, and respect for the people who produce food. 
Mini roundtable  
The mini roundtable brought together national and regional representatives to highlight some of the work being done on the ground toward food systems transformation. Here are the highlights: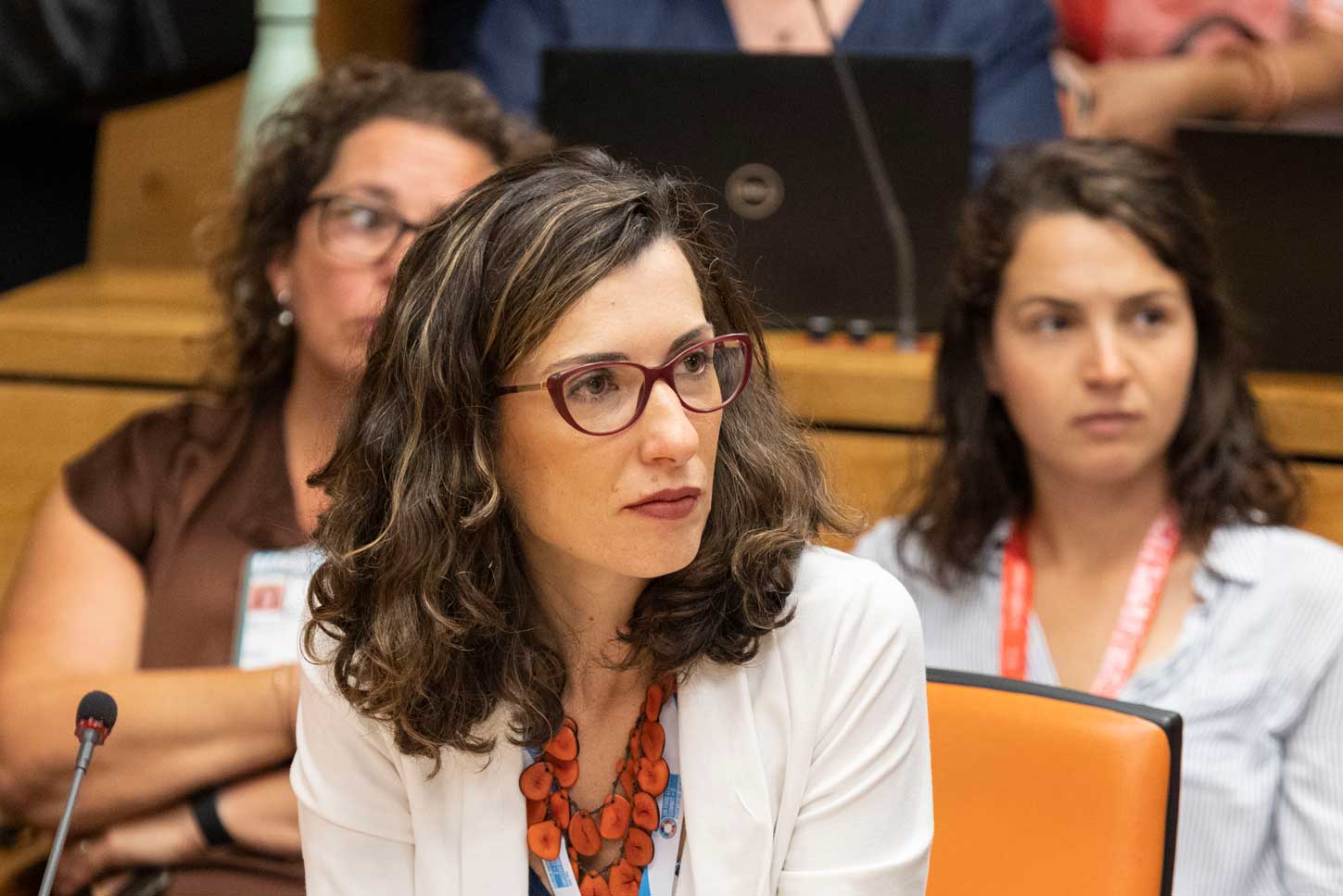 Fernanda Machiaveli, Vice Minister of Agrarian Development and Family Agriculture, Brazil 
Q: Could you elaborate on how efforts to support consumers eating healthy diets are linked to efforts to protect biodiversity in Brazil? 
A: The government of Brazil is working hard to reestablish support for family farms transitioning to agroecological systems, and indigenous people. 
Furthermore, rural women in particular have a huge cultural and social responsibility to food and nutrition in Brazil, making supporting them a critical part of their efforts. An example of this is the government working with microcredit programmes to provide loans for women producers. 
The government of Brazil is part of the Agroecology Coalition and is always looking for new partnerships to advance these approaches.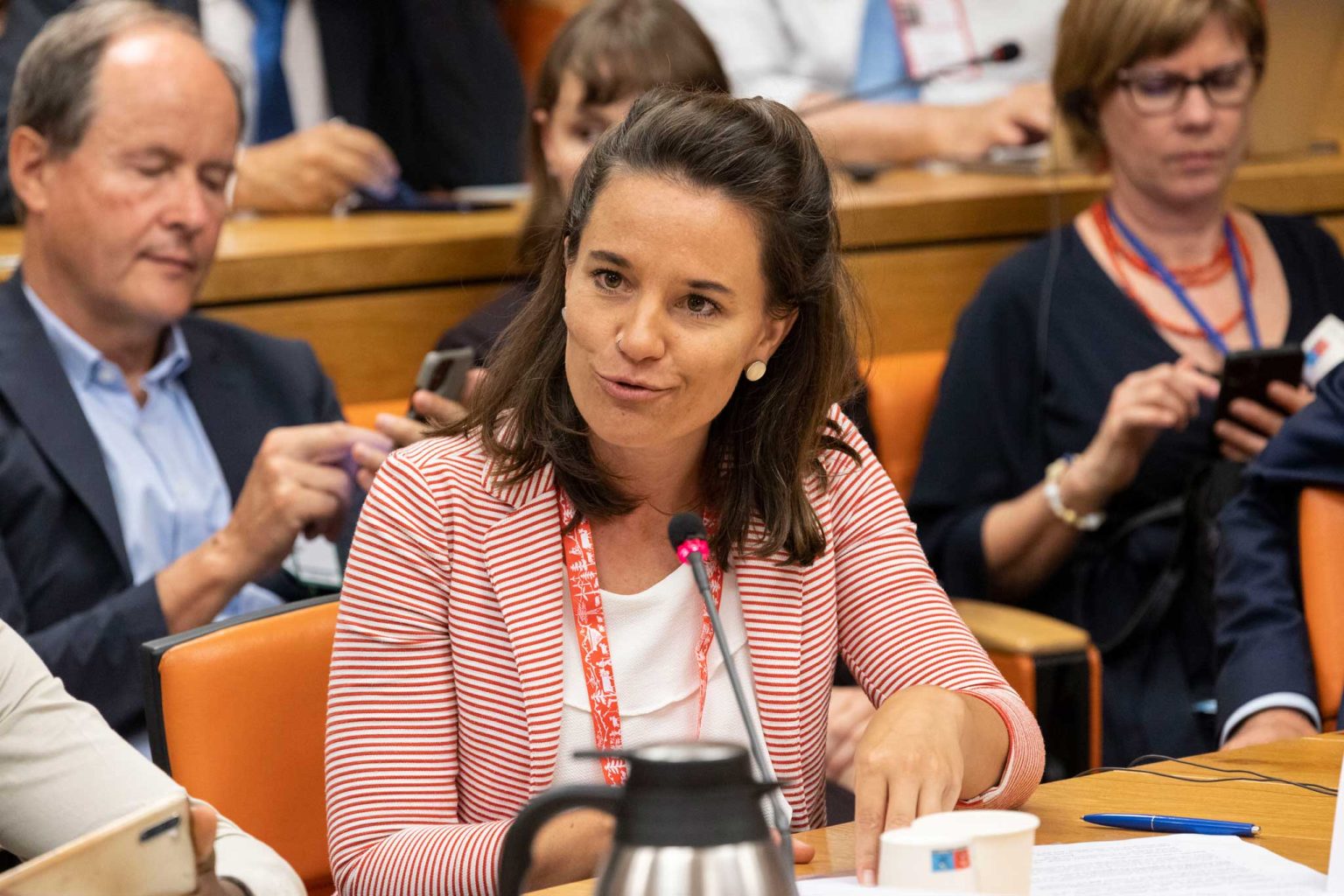 Madeleine Kauffman, Senior Policy Advisor at the Swiss Federal Office for Agriculture, FOAG, Switzerland 
Q: As a key actor within Europe in regard to agricultural innovation, how does Switzerland address food systems transformation?  
A: The Swiss government recognizes agroecology for its systemic and holistic approach and is committed to designing and implementing innovative policies to match this. The government recently conducted an assessment of how their current policy helps or hinders agroecological approaches, finding it enabling in its current form, but in incremental rather than transformative ways. The next step is to mainstream agroecology into existing policy instruments and analyze tradeoffs that can be addressed through the policy process.  
"We need more together and less in competition," said Ms Kauffman, bringing all stakeholders on board. Agroecology and whole systems approaches are excellent ways of doing this, she concluded.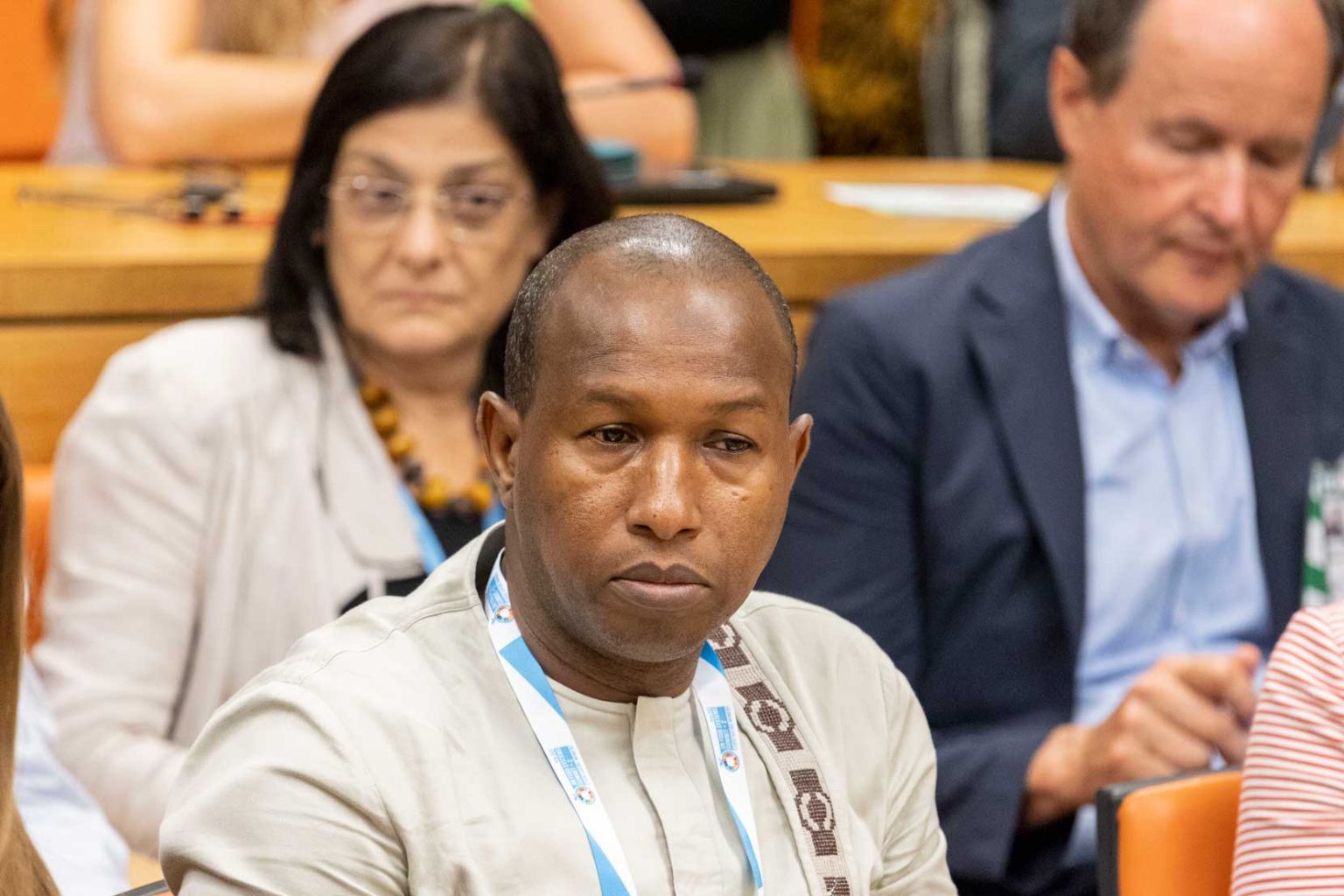 Dr Amadou Oury Diallo, Advisor to the Minister of Higher Education, Research and Innovation, Senegal 
Q: A key aspect of agroecology is the link between the quality of soil and the nutritional quality of products being grown. Could you please share some specific policies and initiatives being implemented that address this link between the planet and people in Senegal? 
A: Senegal has made several international commitments including through the UNFCCC, and the economy is structured around sustainable development through multistakeholder approaches and engagement. The country's "One Health" policy approach is being readjusted through a priority action plan to mitigate challenges to food systems from the COVID-19 pandemic and the war in Ukraine, calling on expertise from civil society organizations and local engagement. 
Similarly, Senegal is driving sustainability through a new Pastoral Code, and Senegalese universities are offering curricula on agroecological approaches. 
To conclude, he noted that engaging local stakeholders was difficult at the outset of these interventions, but being part of the Agroecology Coalition has made it easier to facilitate connections.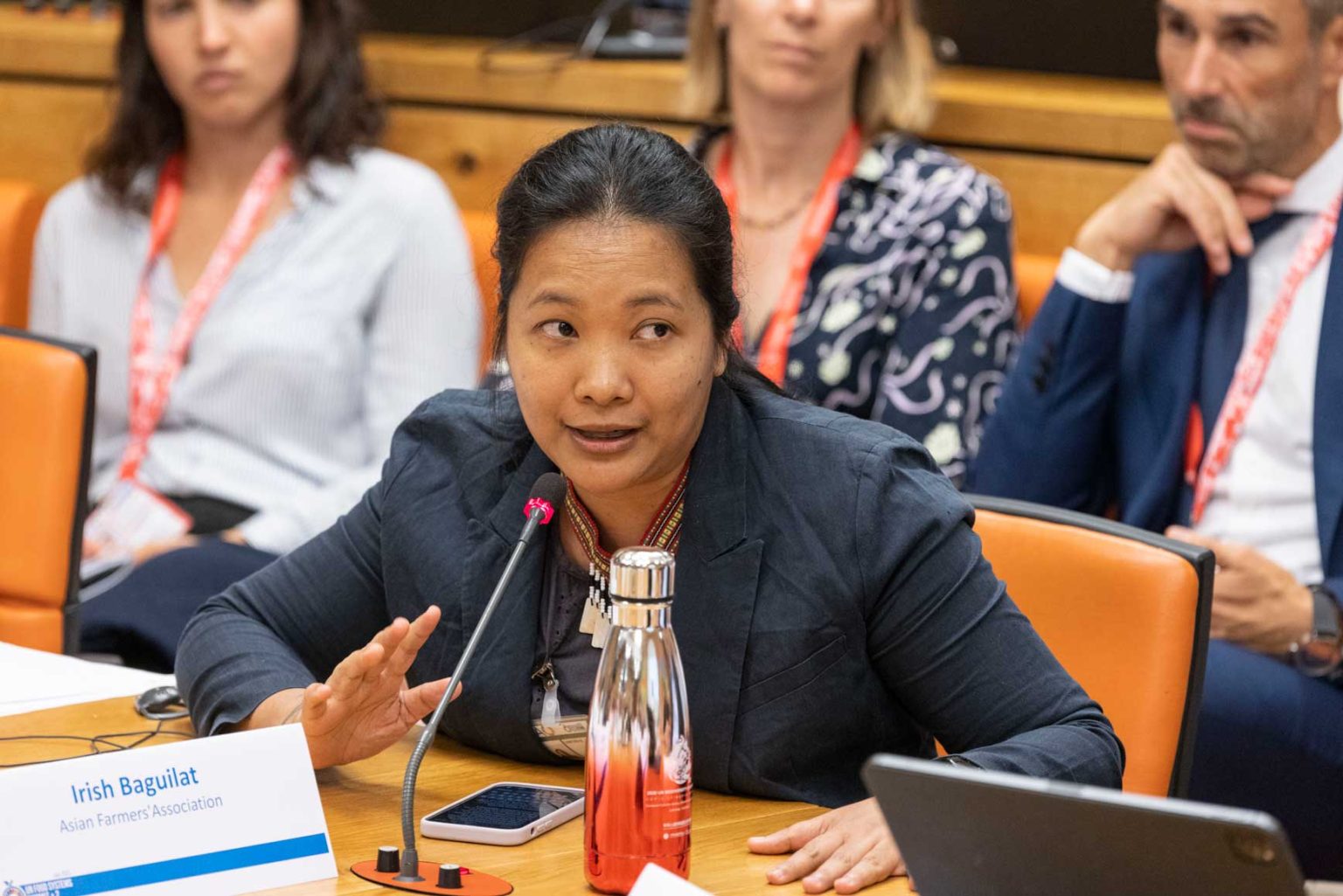 Irish P. Baguilat, Asian Farmers Association,  
Coordinator for UN Decade of Family Farming and Women Farmers' Agenda 
Q: What initiatives on the ground do Asian farmer organizations carry out that link all these issues that we are talking about – agroecology, soil health, healthy food, and bio-economy? 
A: The Asian Farmers Association (AFA) represents 16 countries in Asia, putting farmers first for transformation. AFA has already co-created several innovations with farmers, showcasing practices and crop varieties that have evolved alongside indigenous communities and the changing climate but are calling for more enabling systems to scale them. 
Ms Baguilat highlighted examples from the ground from Lao, where farmers are nourishing the soil of their coffee agroforestry systems with leaves from the trees themselves, as well as rice-duck farming to control pests in the Philippines, and rice-shrimp farming to create livelihood synergies in Viet Nam. 
The AFA builds off of cooperative development between members and is an advocate for stronger partnerships and synergies. 
Reflections and the road to COP28 
Concluding the session, H.E. Cem Özdemir, German Federal Minister for Food and Agriculture, discussed the redesign of food systems approaches in Germany, from one of overexploitation to one of nature-based solutions. He stressed that we can't discuss agriculture and food systems without soil, and that we need to reinforce commitments to move away from mineral fertilizers and pesticide use toward holistic systems. H.E. Özdemir also pointed to a trend he is seeing as a result of Russia's war on Ukraine, where producers are being drawn back to older and less productive systems. He said that even in challenging times, the need to return to nature is imperative for food systems transformation and that we must support the farmers who make this happen. 
With discussions at the UNFSS STM well on its way, the looming presence of the UNFCCC COP28 in Dubai in December is high on the list of topics. This session calls on a holistic systems approach for transformation from farm to fork, and also paves the way for connecting the climate agenda with global food security. 
The results of this side event are well documented and will serve as a take-off point for future collaboration between them.